Houseboat Stay By Food Vlogger
An overnight stay in the houseboats of Alleppey is the ultimate dream for most tourists heading to God's Own Country, Kerala. At CruiseLand, we help you to make those dreams come true. A recent visit to our houseboat by the famed food vlogger of Kerala, Mr. Ebbin Jose, was an excellent opportunity for us to prove our merit. Ebbin Jose spearheads FoodNTravel, one of the most watched YouTube channels of Kerala. Owing to his simple presentation and charming smile, his videos are quite endearing. He is considered to be the master of food tasting. He points out the minutest aspects of food, but without a pessimistic eye. Having on board a man who enjoys food was a lovely experience for our staff too. Ebbin Jose was with his family, and they heartily enjoyed the stay and the food we cooked for them.
Magical beauty of Alleppey backwaters
The foremost thing that captivates tourists in a houseboat trip is the magical charm of backwaters. The vast expanse of calm waters surrounded by greenery on all sides is something to die for. Our houseboats start their voyage from Pallathuruthy where the majestic Pamba River welcomes us. Sailing along the expanse of PunnamadaLake, we finally reach Vembanad Lake, which is one of the longest of its kind in India. Green coconut palms along the shores sway in the breeze, making the scene a lively yet serene one. Kuttanad, the rice bowl of Kerala, is another calm locale. Pristine greenery of paddy fields is a feast for shutterbugs.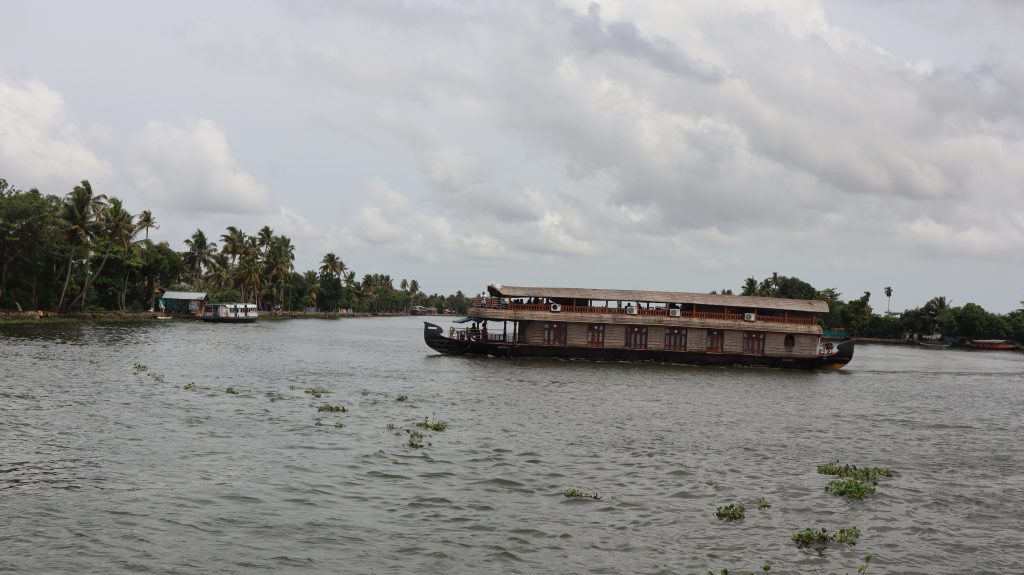 Nehru Trophy Boat Race
Nehru Trophy Boat Race is a popular boat race held in the waters of PunnamadaLake. There is a lot of excitement surrounding the event where a row of 'ChundanVallams' or snake boats vie for the first position. Though it is an annual event,all around the year we can witness the arena where the competition takes place. In our houseboats, we take tourists to the starting and finishing points of this race. Although you won't see the adrenaline-pumping race, you can feel its vibes reverberating in the air.
St. Mary's Basilica
One of the major places in our itinerary for houseboat trip is a visit to St. Mary's Basilica in Champakulam. It is one of the oldest churches of Kerala. Earlier, this church was under the administrative cover of Niranam Church built by Apostle Saint Thomas. The open air Rock Cross at the church dates back to centuries. The ancient architecture of the church amazes tourists who have an eye for the beauty of ancient. Ebbin Jose, during his trip with us, was fascinated by the church and its ambiance.
ChavaraBhavan
ChavaraBhavan, the ancestral home of Saint KuriakoseChavara, is an auspicious place not just for Christians but for all those who are compassionate about fellow beings. The house that witnessed the childhood of the great saint has been preserved religiously. Step inside, and we will be transported to a world of purity and piousness. Saint Chavara was a great man who had many achievements to his credit, which include setting up a school and boarding house for girls, starting an old age home, and many more. The inspirational messages written on the walls of the house are soul stirring.
Country boat cruise
As Mr. Ebbin Jose expressed a wish to travel to the depths of canals of Alappuzha, we arranged a country boat for them. A country boat is better equipped than big boats to traverse the narrow streams. A ride in country boat is the purest way to be one with nature. There is nothing to disturb the tranquility of nature, except the soft sound of boat paddles, and the occasional chirping of birds. Though these tiny boats are devoid of amenities, they let you indulge in the luxury called nature.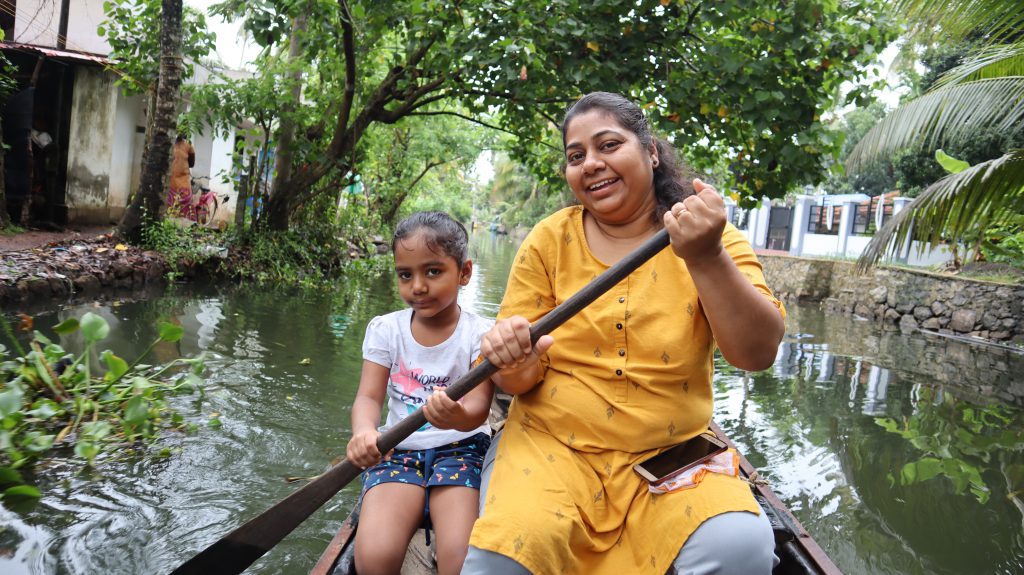 Sumptuous food
A trip becomes totally fulfilling only when our tummies are as satisfied as our hearts. We keep this in mind while preparing food for our guests. With Mr. Ebbin Jose, we had a wonderful time. He is a complete foodie, and savors good food with enthusiasm. He had placed a special request for crab curry and baked fish, which we prepared for him. The family was satisfied with our chef, and did not hesitate to appreciate him. It was a wonderful time for him, as well as us.